Sathyabama University Certificate Verification : sathyabamauniversity.directverify.in
Organisation : Sathyabama Institute of Science and Technology
Service Name : Certificate Verification
Website : https://sathyabamauniversity.directverify.in/student/index.html#
You can now ask your question on this facility / status.
Ask here
(OR) Go to the bottom of this page for comments.
Sathyabama University Certificate Verification
Sathyabama Institute of Science and Technology Certificate Verification
Related : Sathyabama University Application For Duplicate Mark/ Grade Sheets : www.statusin.in/3328.html

How To Verify?
1. Select Service
2. Enter User Details
3. Check and Pay
4. Confirmation

Application Process
1. Apply for a Digital Document Online through our service provider
2. Get your Digital Document in your Docswallet Digital Locker
3. Submit a printed copy with the e-stamp to any Government / Agency (or) Send the official document online to any listed partner or simply email the link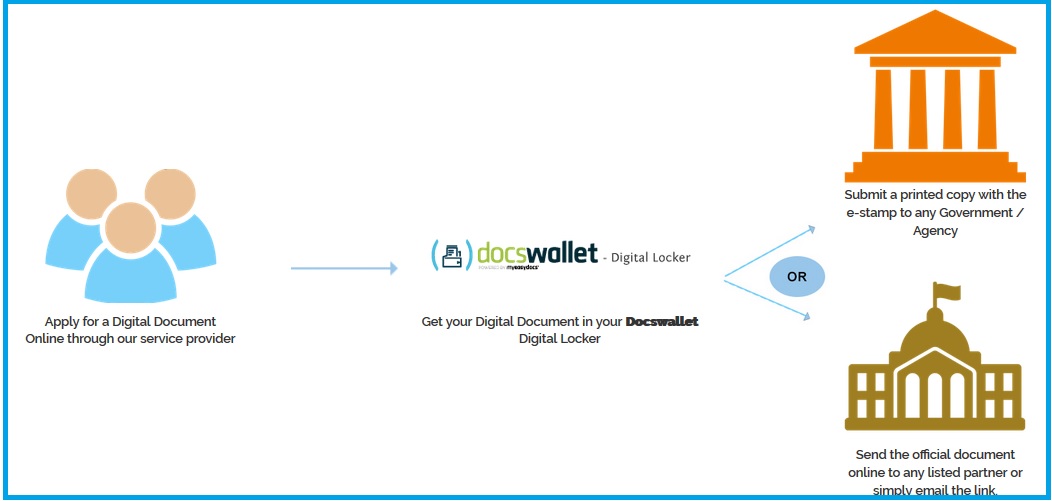 FAQs
1. How to request for verification?
To verify institute issued certificates or mark list, alumnus or any other document user can upload the said documents at www.directverify.in and after completing the online payment, the institute will verify the credentials with their records.
2. How do I track my verification request?
Once your payment has been successfully made, your verification request is processed and mail having a transaction details will be sent to you. In this mail you will be provided with a unique Verification No. (eg. AVN001234).
You can track your request status by entering your verification # at http://www.directverify.in(Homepage). After the verification has been completed, an email confirming the completion will be sent to the entered email id.
3. The transaction failed and the money was deducted from my account. What should I do?
Dont worry; it will be reversed within 7 working days as per our fees payment and refund policy mentioned at www.directverify.in/myeasydocs_directverify/directverify/termsandconditions.aspx
4. What are the different modes of payment available?
You can use any one of the following payment options: a.Credit card b.Debit card c.Net Banking
5. Why is it showing "Pending" when I track my verification request?
Your verification is yet to be completed by the verifier.
6. Why is it showing "Completed" when I track my verification request?
Your verification request has been processed and the verification has been completed by the verifier.
7. Why is it showing "Declined" when I track my verification request?
The request will not be processed and will be declined if the image or document uploaded is:- a.Not readable or legible. b.Document does not pertain to the requesting university
8. Why is it showing "Rejected" when I track my verification request?
The verifier will mark the document as rejected if the contents of the document requested for verification is not a genuine as per the verifier's database.
9. Is there a faster process to complete the verification by the institute?
Response time for verifying documents is based on the record search time & availability of the verifying authority at the institute. There is no option to quickly process a verification request.
10. The verification status shows "completed" but I have not received the verification result. What should I do?
Check the registered email id or the spam. In case you are not able to find the email from directverify.in, please write to support@directverify.in with the verification number.