Aarogya Setu Mobile App Download : mygov.in
Organization : Government Of India
Service/ Facility Name : Download Aarogya Setu Mobile App
Applicable State : All India
Website : https://www.mygov.in/aarogya-setu-app/
You can now ask your question on this facility / status.
Ask here
(OR) Go to the bottom of this page for comments.
Aarogya Setu Mobile App
The Government of India has launched Aarogya Setu, a mobile application aimed to connect health services and we the people of India in our combined fight against COVID-19.
Related / Similar Service : Shramik Special Train Registration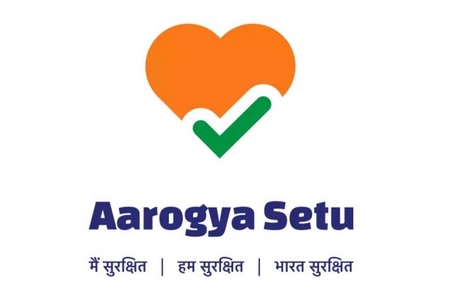 Purpose
The App is aimed at augmenting the initiatives of the Government of India, particularly the Department of Health, in proactively reaching out to and informing the users of the app regarding risks, best practices and relevant advisories pertaining to the containment of COVID-19.
This app is an updated version of an earlier app called Corona Kavach (now discontinued) which was released earlier by the Government of India
Technical Details
Aarogya Setu has four sections
1. Your Status (tells the risk of getting COVID-19 for the user),
2. Self Assess (lets the user know the risk of being infected),
3. COVID-19 Update (gives updates on local and national COVID-19 cases) and
4. E-pass (yet to be operationalized).
Aarogya Setu is currently available in 12 languages
1. English,
2. Tamil,
3. Hindi,
4. Telugu,
5. Kannada,
6. Malayalam,
7. Punjabi,
8. Bengali,
9. Oriya,
10. Gujarati,
11. Marathi and
12. Assamese
The app is built on a platform that can provide an Application Programming Interface (API) so that other computer programs, mobile applications and web services can make use of the features and data available in Aarogya setu.
Download Aarogya Setu App
Download Aarogya Setu App & join the fight against COVID-19.
Download Here :
Android :
https://play.google.com/store/apps/details?id=nic.goi.aarogyasetu&hl=en_GB

IOS :
https://apps.apple.com/in/app/aarogyasetu/id1505825357
How to Use the App?
Steps :
Step 1 : Download the Aarogya Setu Mobile App from the above mentioned link.
Step 2 : Open Aarogya Setu App on your Smart Phone.
Step 3 : Next, Select your Language and click on "Next" button.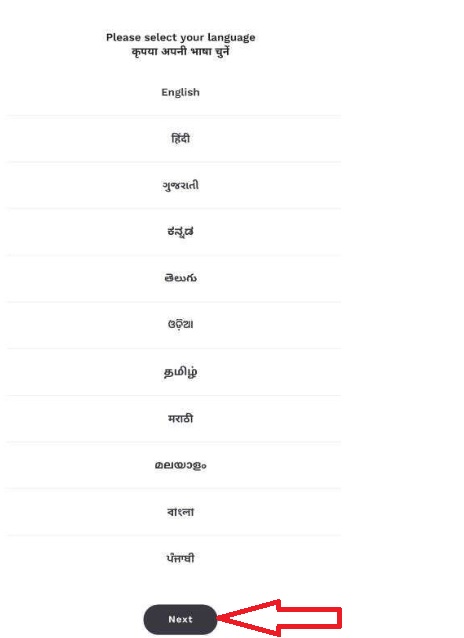 Step 4 : Read the instructions carefully and click on "Register Now" button at the last slide of the page.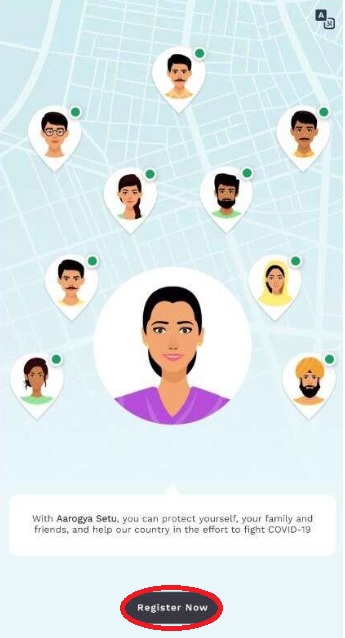 Step 5 : Accept the terms & Conditions by clicking "Agree Now" button.
Step 6 : Enter Your Mobile Number and click Submit button.
Step 7 : Enter the OTP or wait for the app to detect automatically.

Step 8 : Now, the app will ask some necessary details and click submit button.
Step 9 : After this, the app will redirect to the home page, where it will show the level risk you have.
How it Works?
It is a tracking app which uses the smartphone's GPS and Bluetooth features to track the coronavirus infection. The app is available for Android and iOS mobile operating systems.
With Bluetooth, it tries to determine the risk if one has been near (within six feet of) a COVID-19 – infected person, by scanning through a database of known cases across India.
Using location information, it determines whether the location one is in belongs to one of the infected areas based on the data available.
With Aarogya Setu, let us take a step forward to protecting ourselves, our family & loved ones.