GGPS Bokaro Class XI Admission Online Registration 2020-21 : ggpsbokaro.org
Organisation : Guru Gobind Singh Public School GGPS
Facility/ Service Name : Class XI Admission Online Registration
Website : https://registration.ggpsbokaro.org/
Want to ask a question / comment on this post?

Go to bottom of this page.
GGPS Bokaro Online Registration
All the candidates of State Boards & ICSE Board who have taken provisional admission in Class XI (Session 2020-21) are requested not to visit the School for confirmation of their provisional admission.
Further process for confirmation of their provisional admission will be done online after declaration of Class Xth Board results – 2020 by CBSE. You are requested to stay in touch with the School for regular updates on confirmation of provisional admission through School's website.
How to Register?
Just follow the below steps for Class XI Admission Online Registration
Steps :
Step 1 : Visit the official website of GGPS through provided above.
Step 2 : New user click on "Proceed to New Registration" link.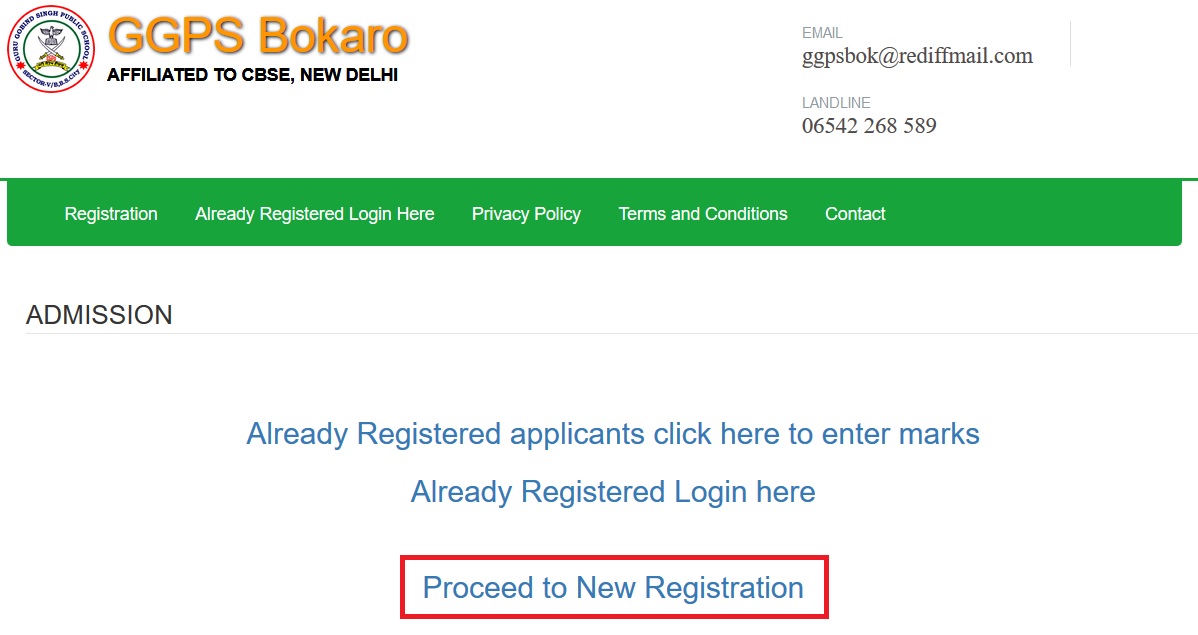 Step 3 : Fill the registration form with the following details
** Select Your Previous School
** Enter Your School Name
** Enter Your Full Name
** Enter Your Date of Birth
** Enter Your Email Id
** Enter Your Mobile No
** Select Your Session
** Select Your Class
Step 4 : Finally click on "Submit" button to complete your registration.
Step 5 : Already registered user login with your Registration No and Date of Birth to complete the application.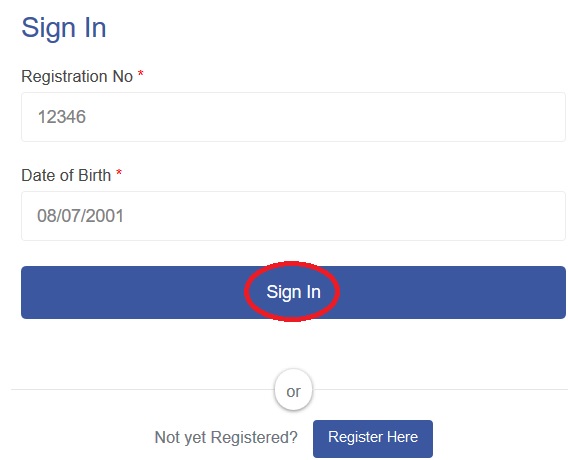 Terms & Conditions
Payment :
Transaction fees charged would be borne by cardholder for any payment. Transaction fee charges would not be refunded/ reversed under any circumstances for any refund/ reversal /chargeback and any other reasons. Fees once paid which are nonrefundable for any reason or any clause of Guru Govind Singh Public School, Bokaro.
Variation :
GGPS Bokaro (registration.ggpsbokaro.org) shall have the right in its absolute discretion at any time and without notice to amend, remove or vary the Services and/or any page of this Website.
Invalidity :
If any part of the Terms of Service is unenforceable (including any provision in which we exclude our liability to you) the enforceability of any other part of the Terms of Service will not be affected all other clauses remaining in full force and effect.
So far as possible where any clause/sub-clause or part of a clause/sub-clause can be severed to render the remaining part valid, the clause shall be interpreted accordingly.
Alternatively, you agree that the clause shall be rectified and interpreted in such a way that closely resembles the original meaning of the clause /sub-clause as is permitted by law.
Complaints :
We operate a complaints handling procedure which we will use to try to resolve disputes when they first arise, please let us know if you have any complaints or comments.
Waiver :
If you breach these conditions and we take no action, we will still be entitled to use our rights and remedies in any other situation where you breach these conditions.