jeevanpramaan.gov.in Locate a Centre : Jeevan Pramaan
Organization : Jeevan Pramaan
Service Name : Locate a Centre
Applicable States/UT : All India
Website : https://jeevanpramaan.gov.in/
You can now ask your question on this facility / status.
Ask here
(OR) Go to the bottom of this page for comments.
Jeevan Pramaan Locate a Centre
Find the nearest location of a Jeevan Pramaan Centre
Related / Similar Service : Jeevan Pramaan View/ Download DLC
How to Locate?
The Jeevan Pramaan Locator works by searching a location based on the the Location Type, State, District or either by keying in your Pincode.
Steps :
Step 1 : Visit the official website of Jeevan Pramaan through provided above.
Step 2 : Next, click on the "Locate a Centre" link in the menu bar.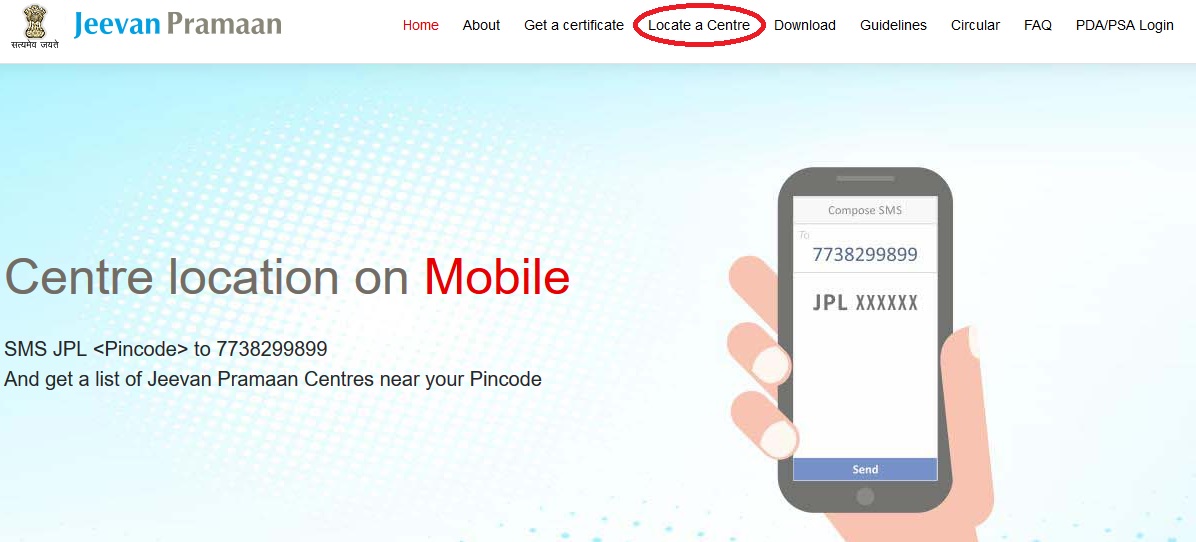 Step 3 : Select Search by – Location/Pincode
Search By Location
Step 4 : Select your Location Type
Step 5 : Select Your State
Step 6 : Select Your District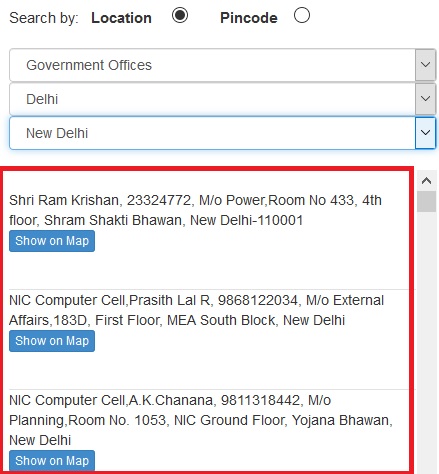 Search By Pincode
Step 7 : Enter Your Pincode to search your location center.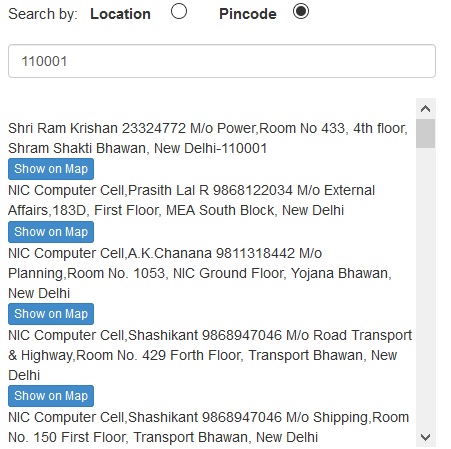 FAQs
1. Is the Pramaan ID / Jeevan Pramaan i.e DLC valid for life ?
The Pramaan ID/Jeevan Pramaan is not valid for life. The validity period of the certificate is as per rules specified by the Pension Sanctioning Authority. Once the validity period is over a new JeevanPramaan Certificate i.e a new Pramaan Id needs to be obtained.
2. From where can I obtain a JeevanPramaan i.e Digital Life Certificate
You can obtain a DLC from
1. various Citizen Service Centre (CSC ) located across India
2. office of Pension Disbursing Agencies (PDA) such as Post Office, Banks, Treasury etc
3. It can also be generated from home/any location on a Windows PC/Laptop( ver 7 & above) or Android Mobile ( KitKat & above)
3. What is required, if I want to generate DLC on my PC/Laptop/Mobile
1. A STQC certified Biometric Device is required.
2. 'RD Service' of the Biometric Device being used should be installed on the PC/Laptop/mobile.
3. The 'JeevanPramaan Application' has to be installed on your PC/mobile. It can be downloaded from the 'Download' tab from https://jeevanpramaan.gov.in portal.
4. An Internet Connection is required.
4. Do I have to submit the Jeevan Pramaan i.e DLC to my bank/post office etc?
No, You do not have to submit the DLC to the bank/post office/pension disbursing agency. The DLC is automatically available to them electronically.
5. Is Aadhaar number mandatory to generate JeevanPramaan i.e Digital Life Certificate?
Yes, Aadhaar number or VID is a must for generating/obtaining the JeevanPramaan i.e Digital Life Certificate.
6. I am a PSA/PDA onboarded on to JeevanPramaan. How do I 'SignUp' or obtain an user account
1. For 'signup' Mobile Number. should be registered with AADHAAR
2. Follow link https://jeevanpramaan.gov.in/signup , fill the details and OTP received
3. Fill the on-line 'Sign-Up' Form and Submit
4. After Submit, link for downloading the filled in form comes up, download and take print-out – this should be signed by authorized officer along with official seal and then has to be uploaded on to the portal
5. For uploading, follow 'download/upload form' link on Agency 'SignUp' page.
6. A verification e-mail shall be sent to the user. The user has to click on the link provided in this e-mail. The link is valid for 48 hrs.
7. After verification, user-a/c shall be activated and e-mail is sent to user informing the sa