bsk.wb.gov.in Krishak Bandhu Scheme : West Bengal Bangla Sahayata Kendra
Organisation : Personnel & Administrative Reforms & e-Governance Department
Portal Name : Bangla Sahayata Kendra (BSK)
Scheme Name : Krishak Bandhu Scheme
Applicable For : Farming Community
Applicable State/UT : West Bengal
Website : https://bsk.wb.gov.in/#
Want to ask a question / comment on this post?

Go to bottom of this page.
What is BSK Krishak Bandhu Scheme?
The BSK Krishak Bandhu Scheme caters to the farming community by means of assured continuous income and insurance coverage. The Krishak Bandhu Assured Income Scheme seeks to provide the farmers with a financial assistance of Rs. 10,000 per year (5,000 per acre in two installments).
Related / Similar Facility : BSK Rupashree Prakalpa Financial Assistance

Moreover, a one-time grant of Rs. 2 lakhs would be provided to the dependents of the farmers under the Krishak Bandhu Death Benefit Scheme (for which the farmers need not pay any premiums).
Eligibility Criteria
In the event of the death of any farmer or a recorded Bhagchasi (Share Cropper) in the age group of 18 – 60 years, the legal heir of the deceased will be eligible to get a one-time grant of Rs. 2,00,000/- (Rupees two lakhs only)
How To Apply For BSK Krishak Bandhu Scheme?
** The application process of BSK Krishak Bandhu Scheme may be initiated by visiting the Agricultural Department of the West-Bengal.
** In the home page of the website, the Krishak Bandhu tab must be opted.
** The user may now click on the Sign In option. By clicking on the link suggested in the following page, the screen login window will be displayed on the screen.
** Now, the signup option must be clicked on, after which the user will be directed to the online registration form.
** The form may be submitted after specifying the required details. The application form must be supported with the attachment of the essential documents.
** The registration would be complete after the applicant submits the form.
** The username and password will be sent to the candidates, through which they can log in to the scheme and access its features.
Required Documents For BSK Krishak Bandhu Scheme
Following documents are required to apply for BSK Krishak Bandhu Scheme
** Copy of identity proof,
** Copy of residential proof,
** Copy of age proof,
** Registration certificate of the agricultural laborers,
** Proof of bank account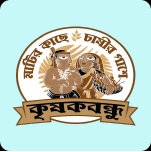 About BSK:
The BSK brings government to the citizen's doorsteps through various touch points.
** BSK centers reaches out to the GP level
** Manned by Data Entry Operators (DEOs) appointed by the Government of West Bengal
** Project Management Unit (BSK-PMU) monitors the daily BSK operations
** Citizens visit BSK centers for public services
** Citizens can also visit the web portal for online services https://bsk.wb.gov.in/
** Citizens can download the mobile app called BSK App
Features of BSK:
** Citizen must download the Mobile App
** Citizen must register on the App
** Citizen can apply and avail services, on their own
** Citizen can track their applications on dashboard
** Citizen can store service documents in their vault
** Digitally signed certificate can be download
Contact
Personnel & Administrative Reforms & e-Governance Department
Nabanna, 7th Floor, 325, Sharat Chatterjee Road, Shibpur
Howrah, Pincode – 711102
Phone: +91 33 2214-0080
Email: info.bsk AT wb.gov.in