Alliance Broadband Bill Payment Online : alliancebroadband.co.in
Organisation : Alliance Broadband
Facility Name : Pay Bill Online
Location : Kolkata
Website : https://alliancebroadband.co.in/
Want to ask a question / comment on this post?

Go to bottom of this page.
How To Pay Alliance Broadband Bill Online?
Alliance Broadband Internet Service has re-defined the meaning of Internet Experience by offering limited and unlimited high-speed broadband internet connections to homes, businesses, and other centers in the city. Our revolutionary method of service delivery and innovative packaging have set new market standard.
Related / Similar Facility : Excell Broadband Bill Online Payment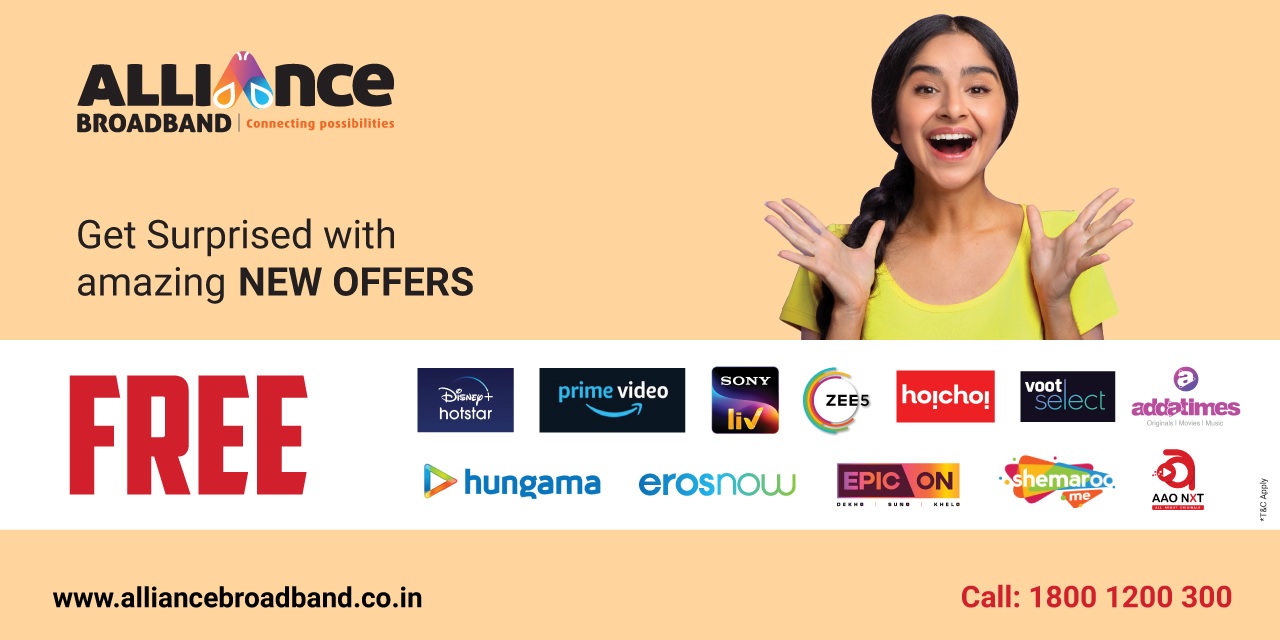 Steps:
To Pay Alliance Broadband Bill Online, Follow the below steps
Step-1 : Go to the link https://pay2abs.alliancebroadband.in/
Step-2 : Enter the Customer ID
Step-3 : Enter the Captcha
Step-4 : Click on "Submit" button
Terms and Conditions On Alliance Broadband
** Installation, Activation & Package Charges are to be paid in advance.
** Installation & Activation Charges are non refundable.
** LAN Card cost is not included in installation amount.
** Service Taxes will be charged extra GST @ 18%.
** All Package are valid for 30 days.
** ** For the Mileage Plus Package Customer has to pay 90 days Package Charges at a time in advance.
** Customers are requested to renew to their packages within expiry or almost within 23.00 hours after expiry to carry forward their Data.
** Customers can renew the Unlimited Packages any time within expiry date, in that case the remaining days will be added in the next renewal.
** Customers can renew the Limited Packages any time within expiry date, in that case the remaining data will be added in the next renewal. But the Package will be valid for next 30 days from the Renewal Date.
** Any kind of carry forward facilities will not be available for changing of existing packages.
** Customers can avail upto mentioned bandwidth for respective packages.
** The above packages are valid for selected area's of Kolkata telecom circle only.
Online Refund Policy:
Online refund may be extended to the User, when the transaction is incomplete, in the sense that the User package is not renewed, but payment has been generated.
Why Alliance ?
Alliance Broadband provides 'Truly Unlimited High Speed Broadband' packages, No more painful buffering.
'Strong Customer Focus': No Complacency
Alliance Broadband constantly endeavors to promote client interest come what may. From installing the state of the art equipment's at our Network Operating Centre (NOC) and Hubs to sophisticated devices at our last mile Channel Partner offices and ultimately resting at the premise of our clients, the total ecological chain is monitored closely and the procedure leaves no room for complacency.
'Legendary Customer Service':
Alliance Broadband is almost synonymous with its top notch Customer Service from easy complaint registration to resolution, the Turnaround Time (TAT) is counted as exemplary by industry standards.
'Alliance Broadband- An Experienced Trend Setter':
Alliance Broadband's top management has immense ground level experience in network operations and control. The cumulative experience has paid dividends in understanding consumer trends and preferences.
Smart Economics:
Alliance Broadband believes 'Smart Economics' for its client. Our plans are robust yet competitive devised to serve all our customer segments with enormous viability.
Trusted Vendor Partners:
Enterprise Class demands Steady, Secured & Reliable Communication Solutions and the quest ends at Alliance Broadband.
Contact
Toll Free : 1800 1200 300