Muthoot Chits Online Payment : muthootchits.com
Organisation : Muthoot Chits
Facility Name : Pay Chits Online
Location : Thiruvananthapuram, Kerala
Website : https://muthootchits.com
Want to ask a question / comment on this post?

Go to bottom of this page.
How To Pay Muthoot Chits Online?
To pay Muthoot Chits online, Follow the below steps
Related / Similar Facility : Dhanalakshmi Srinivasan Chit Funds Online Payment
Steps :
Step-1 : Go to the link https://muthootchits.com/new-customer-login/?redirect=payonline
Step-2 : Enter the Mobile Number and OTP (or) Password
Step-3 : Click on Login button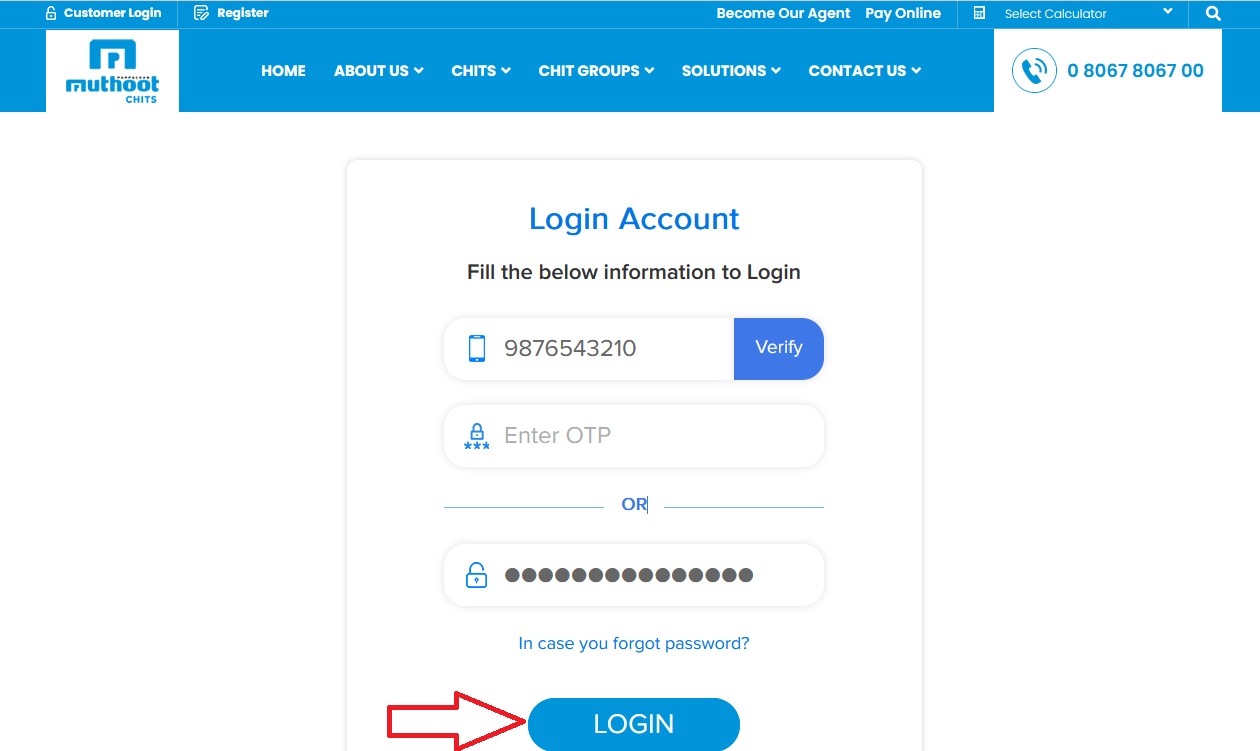 FAQ On Muthoot Chits
Frequently Asked Questions (FAQ) on Muthoot Chits
What is a Chit or a Chit Fund?
Chit is a simple financial instrument which takes care of both savingand borrowingneeds of the customers. Chit funds are saving cum borrowing schemes, where member or subscriber agrees to contribute fixed amount every month for a fixed period. The total amount contributed by subscribers shall be auctioned and given as prize money to a needy subscriber every month.
Definition of chit fund varies from person to person. For one set of people, it is a money deposit/a saving cum investment scheme and for another set of people, it is a loan/credit scheme
What are the benefits of a Chit product?
** Chit is a saving cum borrowing product – with a single product some one can take care of his/her saving & borrowing needs
** Helps in developing Saving habit – Systematic way of saving money every month.
** Suitable for both planned & unplanned(emergency) financial requirement- No one can predict the fund emergency, it can raise up at any time in our life and during that time, Chit will be helping them to manage the fund emergency by availing money through monthly Chit auction on a specified date.
** Any person can accomplish his/her dream by opting Chit rather than depending on a loan.
** Easiest & economic way of getting funds for business persons
Why a customer needs to select Muthoot Chits?
** Foreman Credibility is the first point in mind while investing in Chits. Muthoot Pappachan Group is a wellestablished organization with overall existence of132 years and TRUST.
** Muthoot Chits provides customers the maximum collateral options. Apart from the normal security options, we accept 'Gold Ornaments', Equity shares, MF, Bonds etc as security for the future liability during Prize money disbursement.
** Customer has ease of operation, he can make the payment online, chit office and through MFL branches.
Who are Chit Customers? Which customer's profiles will suit for Chits?
All category of customers are Chit customers. The minimum age criteria is 18+ years. Chit suits for all segments of customers like Upper Lower, Middle, Higher & High Net worth Individuals. Also, it caters the specific profiles like Salaried, Self Employed, Home Makers & Senior Citizens.
How to identify right customers for Chit? What is the mandatory cross check before enrolment?
** The sourcing staff should check 2 important things, i.e. Intention & Ability of the customer. Which means that the customer's intention to opt for Chit fund should be good and should have the ability to repay the monthly instalment without any burden.
** Very important thing is "Security Norms", do inform all the customers during sourcing and before enrolling them, as it plays a key factor at the time of Prize Money disbursement.
** Also, convinced about other terms & conditions like auction process, Forfeiture Penalty clause in case of discontinuation by the customer, interest on delayed payments etc.
What are the ways available for a customer to participate in Auction?
** Attending personally ("Direct Participation")in Chit office on the specified Date & time mentioned in the chit agreement.
** Second option is "Bid Offer Letter", he can fill the complete details, sign it and send to Chit's office.
** Third option is "Bid Authorization Letter", he can authorize another person to participate in auction, who comes with authorization letter & Attender's ID proof.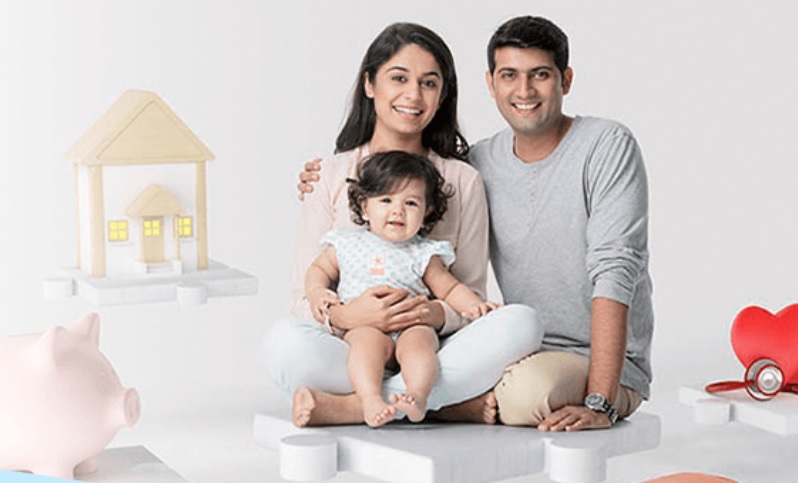 Contact
Email : chits@muthoot.com
Call : 0 8067 8067 00