Sikka Broadband Bill Online Payment : sikkanet.com
Organisation : Sikka Broadband
Facility Name : Pay Broadband Bill Online
Location : Lucknow
Website : https://www.sikkanet.com/
Want to ask a question / comment on this post?

Go to bottom of this page.
How To Pay Sikka Broadband Bill Online?
To Pay Sikka Broadband Bill Online, Follow the below steps
Related / Similar Facility : Meghbela Broadband Recharge Account Online
Steps:
Step-1 : Visit the official website of Sikka Broadband at www.sikkanet.com
Step-2 : Look for the "Broadband Payment"on the website.
Step-3 : Click on the "Broadband Payment" option to proceed.
Step-4 : Enter your Sikka Broadband User name and Password
Step-5 : Click On Login button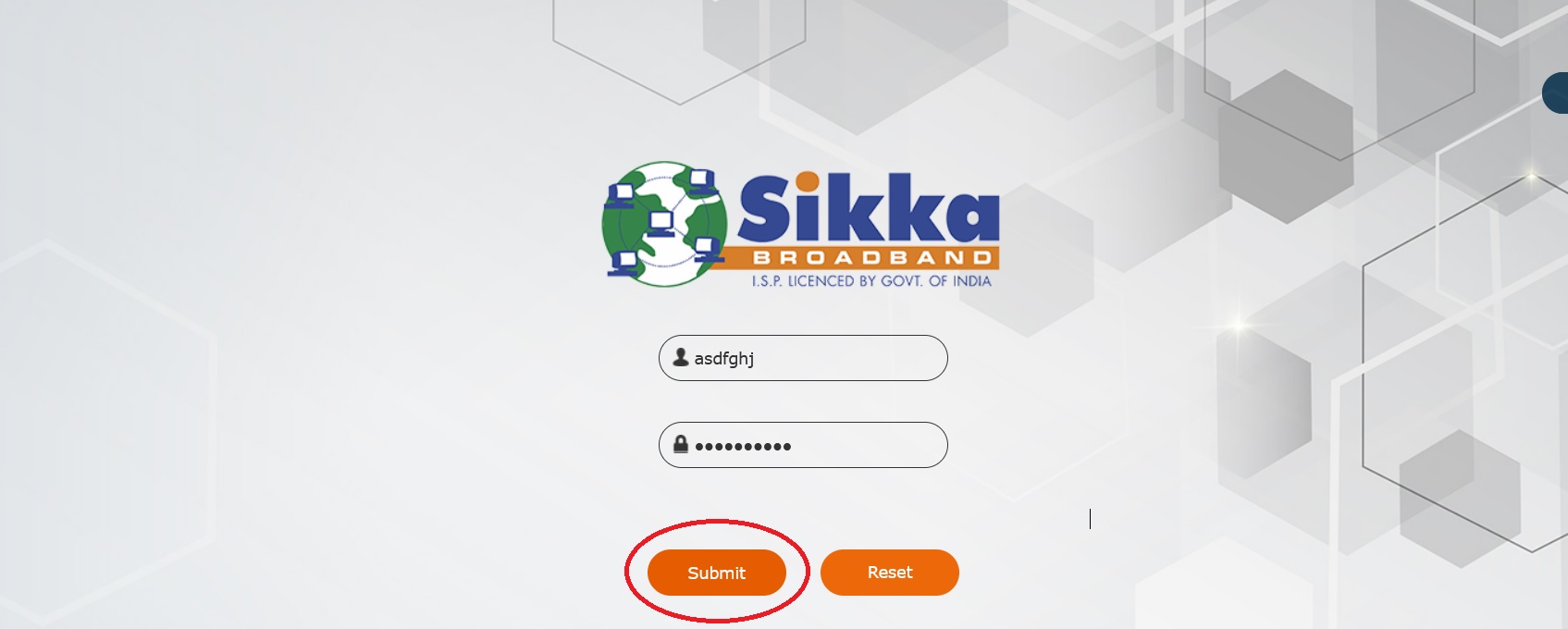 Pay Bill Here : https://myaccount.sikkanet.com/loginpage.aspx
Terms & Conditions On Unlimited Sikka Broadband Plans
** The speed is measured on a wired Ethernet connection. As Wi-Fi speeds are prone to external factors (interference, end device capability, and proximity from the router ), the speed might vary.
** All Broadband plans are for residential use only, redistribution/commercial usage will lead to account termination.
** All Broadband plans Speed are on Upto basis.
** Zero activation charges on advance yearly payment for plans Rs. 999 and above. ( Taxes Extra )
** Activation charges Rs. 1000/- to Rs. 3500/- (Subject to feasibility)*
** Average download size of a Song – 5 Mb, Album – 75 Mb, TV show – 350 Mb, Movie – 700 Mb
** Uploaded and downloaded data both contribute toward the FUP limit.
** Post FUP the speed reduces as per the above
** The traffic Management policy applies to all domestic broadband packages. These packages are not suitable for business usage.
** Wireless subscribers will get upto 10 Mbps download speed in all plans due to frequency interference.
** 1 Month specifies 30 days.
** Cancellation of connection by the customer the after filling CAF,activation charges as mentioned in CAF or Rs.3500/- + tax whichever is more shall be charged by SBPL and balance will be returned to the customer within 30 days in his bank account only.
** Refund of security deposit if any will be processed after receiving of CPE in good working condition and to the complete satisfaction of SBPL. Refund amount will be paid in customer bank account only within 30 days from date of receiving of equipment and other formalities.

The Subscriber agrees to take the connection being provided by M/s Sikka Broadband Pvt. Ltd. Lucknow (UP) On the following terms and conditions:
** "SBPL" or "The company" means Sikka Broadband Pvt Ltd (formerly known as Gomti cable Network Pvt Ltd) (CIN : U92199UP2002PTC026719) havingits Registered office at Sikka house, 6 La Place Bungalows hazratganj Lucknow-226001
** "Services" means Broadband Internet service, ILL or other value added services as advertised & offered by SBPL.
** "CAF" shall mean this document/agreement containing terms and conditions on which SBPL is offering its services.
** "Customer" shall mean any person who subscribes to the internet access services by accepting and signing this CAF for the provision of Services.
** "CPE" means the customer Premises Equipment(s) installed by SBPL or its agents/business associates at Customer's premises, which is owned by SBPL or its agent/business associate and is provided to the customer on right to use basis only.
Contact
Email : care@sikkanet.com
Call/SMS :+91 8574412345