sanman.gujarat.gov.in Kushal Shramik Sahay Yojana (KSSU) : Construction Worker's Welfare Board
Organisation : Gujarat Building and other Construction Worker's Welfare Board
Scheme Name : Kushal Shramik Sahay Yojana (KSSU)
Applicable For : Construction laborers registered with Gujarat Building and Other Construction Labor Welfare Board
Applicable State/UT : Gujarat
Website : https://sanman.gujarat.gov.in/
Want to ask a question / comment on this post?

Go to bottom of this page.
What is Kushal Shramik Sahay Yojana?
This assistance will be admissible only in relation to the son/daughter of a construction worker who has taken admission in various courses of study run by the Kaushalya The Skills University or any institution affiliated to it. For the career development of registered construction workers and their children and by advancing in skill education the children of construction workers can also progress and get employment opportunities.
Related / Similar Scheme : Sanman Gujarat Maternity Assistance Scheme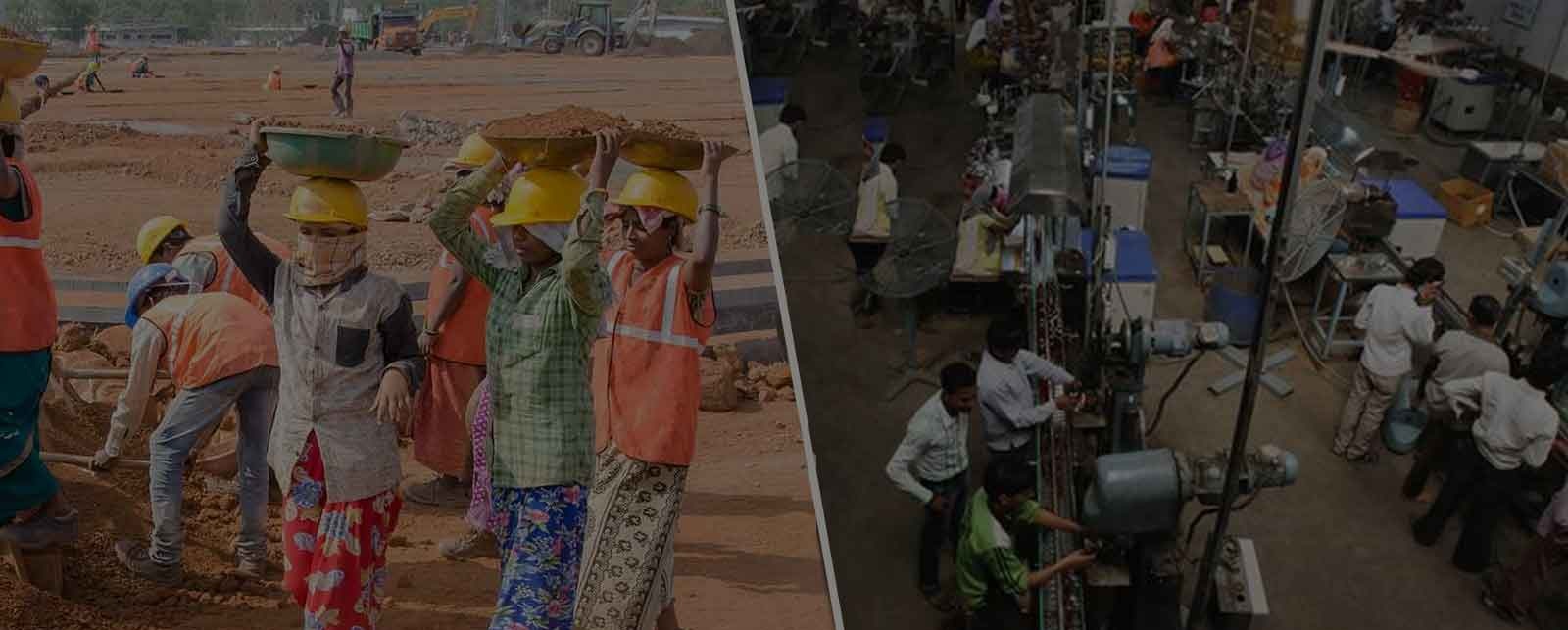 Eligibility of Kushal Shramik Sahay Yojana
Construction laborers registered with Gujarat Building and Other Construction Laborers Welfare Board and any two of their children
Benefit of Kushal Shramik Sahay Yojana
Full course fee will be reimbursed. For this, if the course will be of less than 1 year duration, all fees of the course will be reimbursed. If the course is for more than one year all fees will be reimbursed annually,
How To Apply For Kushal Shramik Sahay Yojana?
By going to the District Office of the Construction Board
Documents Required For Kushal Shramik Sahay Yojana
** Original Bornafide Certificate of the Beneficiary's ongoing course from School/College/Institute.
** Passport size photographs of beneficiary and child.
** Copy of child's Aadhaar card.
** Copy of child's last year result.
** Fee payment receipt.
** Gazette/Affidavit from Beneficiary if Surname and Name are different.
** Detail of first page of bank passbook.
** Affidavit (for assistance of Rs. 5000 or more) or letter of consent (as per Govt. notification)
Terms and Conditions of Kushal Shramik Sahay Yojana
** Registered construction worker has to apply in prescribed format and within prescribed time limit. The application must be received and submitted within a time limit of 3 (Three) months from the date of commencement of the academic session.
** This assistance will be admissible only in relation to the construction worker himself and his son/daughter who has taken admission in the various courses of study run by the Skilled Skill University or an institution affiliated to it.
** If two children are supported by the same beneficiary, separate forms have to be filled for both the children. (Online/Offline)
** Age limit for children of construction workers to get tablet should be maximum 30 years. If the son or daughter is handicapped or handicapped then there will be no age limit.
** Which will be limited to the first Trial in the academic year. A person who fails in the same standard/class will not be eligible for second aid for the same standard/class.
** The applicant must fill all the details in the application form completely and accurately otherwise the application of the applicant will not be considered valid.

Working Method of Kushal Shramik Sahay Yojana
** If they have submitted physical form, District Project Manager would submit it online.
** It would be then approved by District Nirikshak.
** Then, it would be submitted to State Project Manager.
** It would be then be approved by Head office Government Labour Officer and then Member Secretary subsequently.
** After approval of the application, payment order would be made by Account Officer and assistance would be given through DBT in workers account
Additional Simplified Procedure
Here's a general guide that you can adapt based on the specific details of the Kushal Shramik Sahay Yojana:
Visit the Official Portal:
Go to the official website of the Kushal Shramik Sahay Yojana or the sanman portal. You can usually find this information through a government website or by searching online.
Check Eligibility Criteria:
Ensure that you meet the eligibility criteria for the scheme. This information is typically available on the official website.
Create an Account:
If the portal requires users to create an account, you may need to register with your details, including your name, address, contact information, and other relevant details.
Login to the Portal:
Once you have an account, log in to the portal using your credentials.
Navigate to the Application Section:
Look for the section or page related to the Kushal Shramik Sahay Yojana application. This could be labeled as "Apply Now," "Online Services," or something similar.
Fill in the Application Form:
Complete the application form with accurate information. Be prepared to provide details about your identity, residence, employment, and any other information required by the scheme.
Upload Documents:
Many schemes require supporting documents. Upload any necessary documents as specified in the application guidelines. This may include proof of identity, address, income, or employment.
Review and Submit:
Before submitting the application, review all the entered information to ensure accuracy. Once you're satisfied, submit the application.
Note Application ID or Reference Number:
After submitting the application, note down the application ID or reference number. This can be useful for tracking the status of your application.
Follow Up:
Check the portal or contact the relevant authorities to follow up on the status of your application. Some schemes may take time to process, so be patient.