ICICI Bank : Apply For FASTag Online
Organisation : ICICI Bank
Service Name : How To Apply For FASTag?
Website : https://www.icicibank.com/fastag
Want to comment on this post?

Go to bottom of this page.
ICICI Bank FASTag
ICICI bank FASTag program is part of National Electronic Toll Collection (NETC) initiative rolled out by NPCI under the guidelines of NHAI and IHMCL.
Related / Similar Facility :
FASTag Application For Highway Toll Online Payment

What is FASTag?
To reduce vehicular traffic at the toll plazas, the Government of India (GOI) has mandated all toll plazas, pan India, to make toll payments electronic by Dec 01, 2019. With this mandate, all vehicles travelling through toll plazas will have to mandatorily pay toll charges using FASTag.
FASTag is a simple to use, reloadable tag which enables automatic deduction of toll charges and lets you pass through the toll plaza without stopping for the cash transaction. FASTag is linked to a prepaid account from which the applicable toll amount is deducted. The tag employs Radio-frequency Identification (RFID) technology and is affixed on the vehicle's windscreen after the tag account is active.
FASTag is a perfect solution for a hassle free trip on national highways. FASTag is presently operational at 407 toll plazas across national and state highways. More toll plazas will be brought under the FASTag program in the future.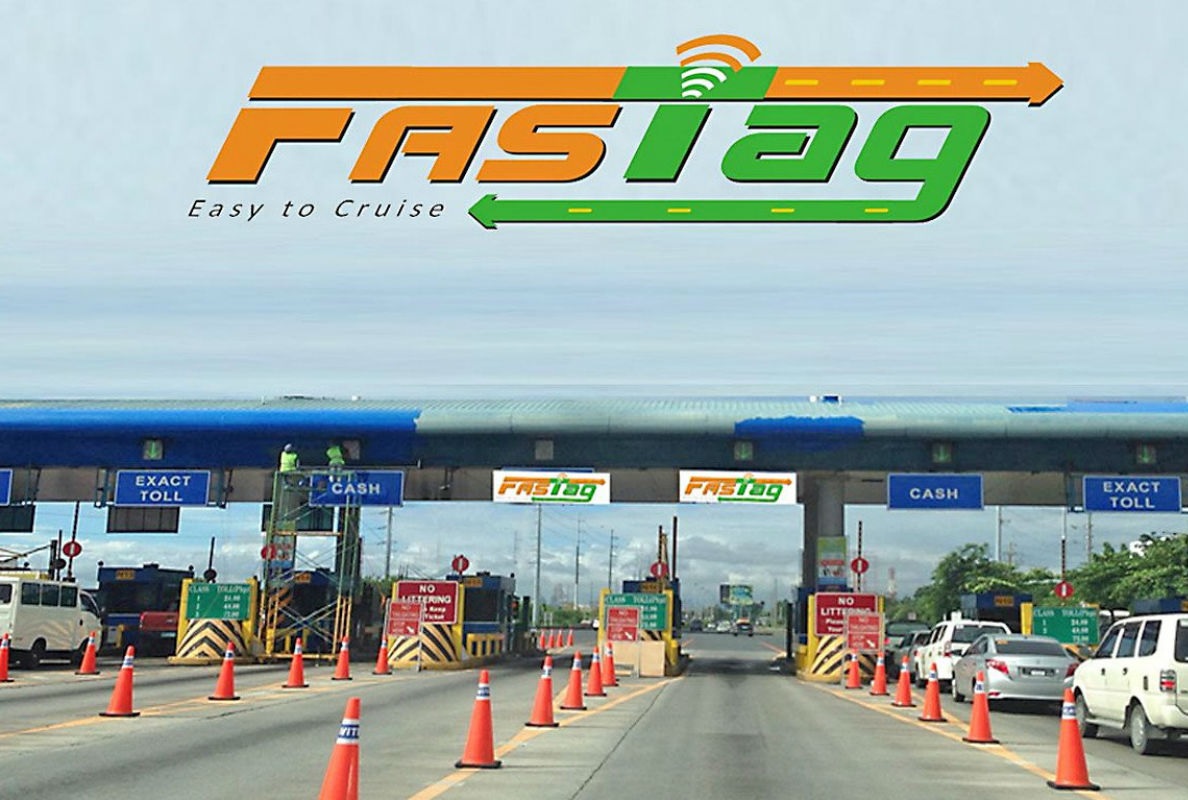 How To Apply For FASTag Online?
Apply for Car, Jeep and Light Motor Vehicle (LMV) class only.
Steps:
Step-1 : Go to the link https://www.icicibank.com/fastag
Step-2 : Scroll down and click on "Apply Now" link
Step-3 : Fill the online form and
Step-4 : Upload ID Proof
Step-5 : Hit the "Continue" button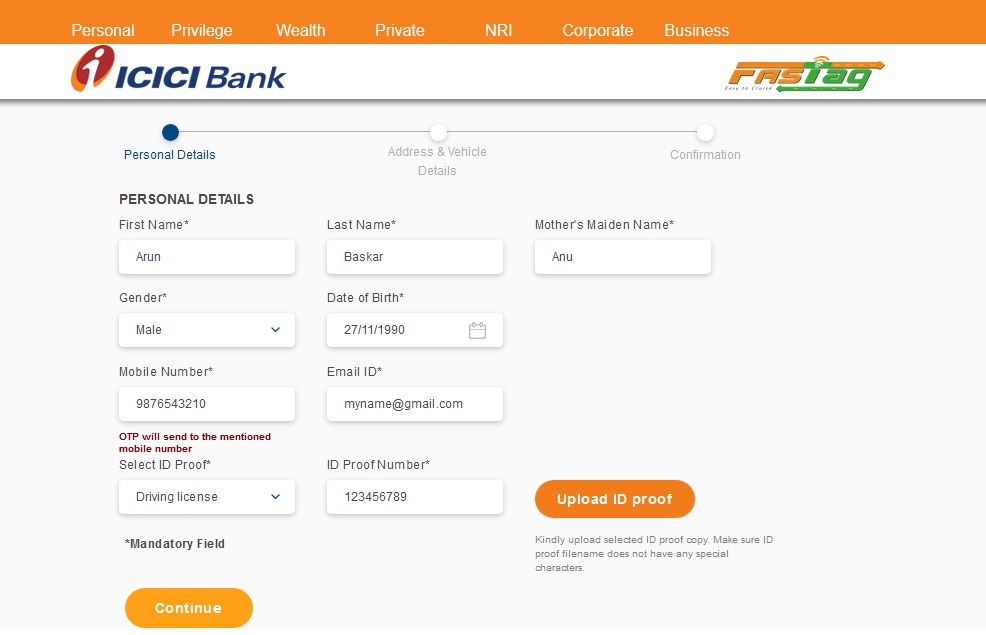 How To Get FASTag By SMS?
You can avail ICICI Bank FASTag just by sending an SMS & our executive will call you within 2 working days.
SMS – ITOLL(Space)Pincode(Space)Name to 5676766. Example ITOLL 400051 Roshan Kumar
How To Recharge Your FASTag Account?
ICICI Bank FASTag can be recharged through modes like- internet banking, NEFT/RTGS, UPI, credit card, debit card, cheque, cash etc.
For Online Recharges:
** Visit www.icicibank.com/fastag with your username and password
** Go to Payments ® Recharge account
** Select Tag/CUG wallet recharge as applicable and choose the payment made as per your convenience
** Choose from one of the following options available
** For more details, Terms and Conditions, kindly visit www.icicibank.com/fastag
Fees & Charges
Charges Applicable On FASTag:
| PARTICULARS | AMOUNT (INR) |
| --- | --- |
| Tag Joining Fee* | Rs. 99.12 (including GST) |
One Time Tag Deposit Amount :
| Tag Class | Description | Tag Colour | Tag Deposit | Threshold amount |
| --- | --- | --- | --- | --- |
| 4 | Car / Jeep / Van | Violet | 200 | 200 |
| 4 | TATA Ace and similar mini Light Commercial Vehicle | Violet | 200 | 100 |
| 5 | Light Commercial Vehicle / Mini Bus | Orange | 300 | 140 |
| 6 | Bus 3 Axle | Yellow | 400 | 300 |
| 6 | Truck 3 Axle | Yellow | 500 | 300 |
| 7 | Bus 2 Axle / Truck 2 Axle | Green | 400 | 300 |
| 12 | Tractor / Tractor with trailer / Truck 4/ 5/ 6 Axle | Pink | 500 | 300 |
| 15 | Truck 7 Axle and above | Blue | 500 | 300 |
| 16 | Earth Moving / Heavy Construction Machinery | Black | 500 | 300 |
Helpdesk
To know more about FASTag, please call our 24 * 7 customer care @ Toll Free Number: 1800 2100 104 (Chargeable Number:1860 2670 104)