aims.kerala.gov.in Subiksha Online Registration : Agriculture Development & Farmers' Welfare
Organisation : Department of Agriculture Development and Farmers' Welfare, Kerala
Facility/ Service Name : Subiksha Online Registration
Applicable State/ UTs : Kerala
Website : http://www.aims.kerala.gov.in/subhikshakeralam
You can now ask your question on this facility / status.
Ask here
(OR) Go to the bottom of this page for comments.
Subiksha Kerala Online Registration
Kerala, which is facing economic and agricultural challenges due to the Covid-19 epidemic, can make a significant contribution to the agricultural sector to overcome it.
Related / Similar Service : TSB New User Registration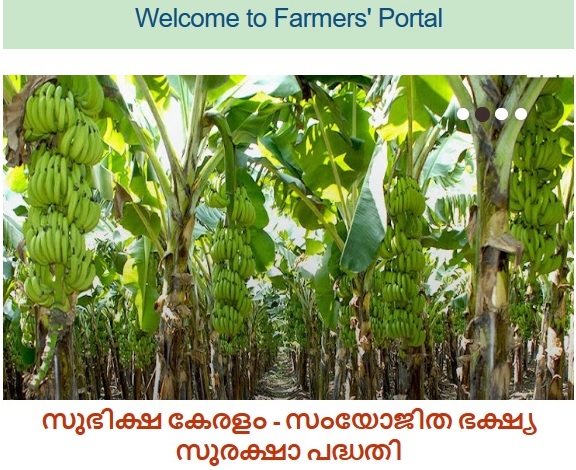 About Scheme
Subhiksha Kerala – Integrated Food Security Scheme. In order to bring the masses into the agricultural sector in this way and to provide them with the necessary financial and technical assistance in a timely manner, a database of those interested is essential.
This Farmers Registration Portal has been developed as part of the Government of Kerala's Subhiksha Kerala Project for the purpose of collecting, codifying and coordinating related activities.
How to Register?
Just follow the below steps to apply for Subiksha Online Registration
Steps :
Step 1 : Visit the official website of Subiksha Keralam through provided above.
Step 2 : Enter New Registration. Then it will ask whether you are an Individual, Group or Institutions.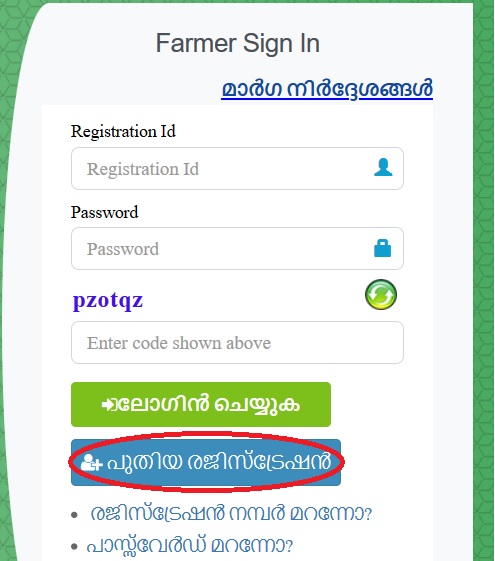 Step 3 : Select Individual and enter the Mobile Number and then click on "Send OTP" button.
Step 4 : You will get an OTP to the Mobile Number.
Step 5 : Enter the Mobile Number and you will reach the Registration Page.


Step 6 : First you have to enter the Basic Details Like Category, Name of Institution, Mobile Number, Address, District and Post Office
Step 7 : Next Enter you Bank Details like IFSC and Bank Account Number.

Step 8 : Then Enter your desired Password Twice.
Step 9 : Then Click Create User.
Step 10 : Now the Registration is Done.
Features
Easy Registration :
One Time Registration facility is available for farmers to get themselves registered in SMART.
Dashboard Reports :
Personalized dashboard provided to all Registered farmers to avail various services from department.
Access 24×7 :
Access to the Dashboard from anywhere anytime to apply for services and verify status.
Responsive :
Easily accessible through Smart Phones, Tablets and Desktop PC.
Search :
Integrated Search to locate information quickly.
GIGW Compliance :
Compliant with mandatory guidelines from the compliance matrix of GIGW
About Us
AIMS is an integrated system developed for the Department of Agriculture & Farmers Welfare to provide departmental services efficiently to farmers with the help of Information Technology.
SMART is the major component of AIMS which provides work flow based claim processing suite for processing farmer applications to avail benefits from Government.
One Time Registration facility is available for farmers to get themselves registered in SMART. SMART Registration ID can be utilized to avail various services from department in future. Registered farmers are provided with a personalized dashboard.
Contact Us
Address :
Department of Agriculture Development and Farmers' Welfare
Government of Kerala
Vikas Bhavan -Thiruvananthapuram