Makkalai Thedi Maruthuvam Scheme Tamil Nadu
Organisation : Government of Tamil Nadu
Scheme Name : Makkalai Thedi Maruthuvam Scheme (Doorstep Healthcare Scheme)
Applicable For : Residents of Tamil Nadu
Applicable State/UT : Tamil Nadu
Website : https://www.tn.gov.in/
Want to ask a question / comment on this post?

Go to bottom of this page.
What is Makkalai Thedi Maruthuvam Scheme?
Makkalai Thedi Maruthuvam Scheme is launched by Tamil Nadu State Government. Through this scheme the citizens of Tamil Nadu state will be provided health facilities sitting at home. About 1172 health sub-centers, 189 primary health centres and security community health centres have been covered under this scheme. Through this Makkalai Thedi Maruthuvam Scheme, medicines or all other health-related services will be delivered door-to-door to all the beneficiaries who are unable to come to the primary health centre, private or government health centre.
Related / Similar Facility : Co-optex CMSS Online Payment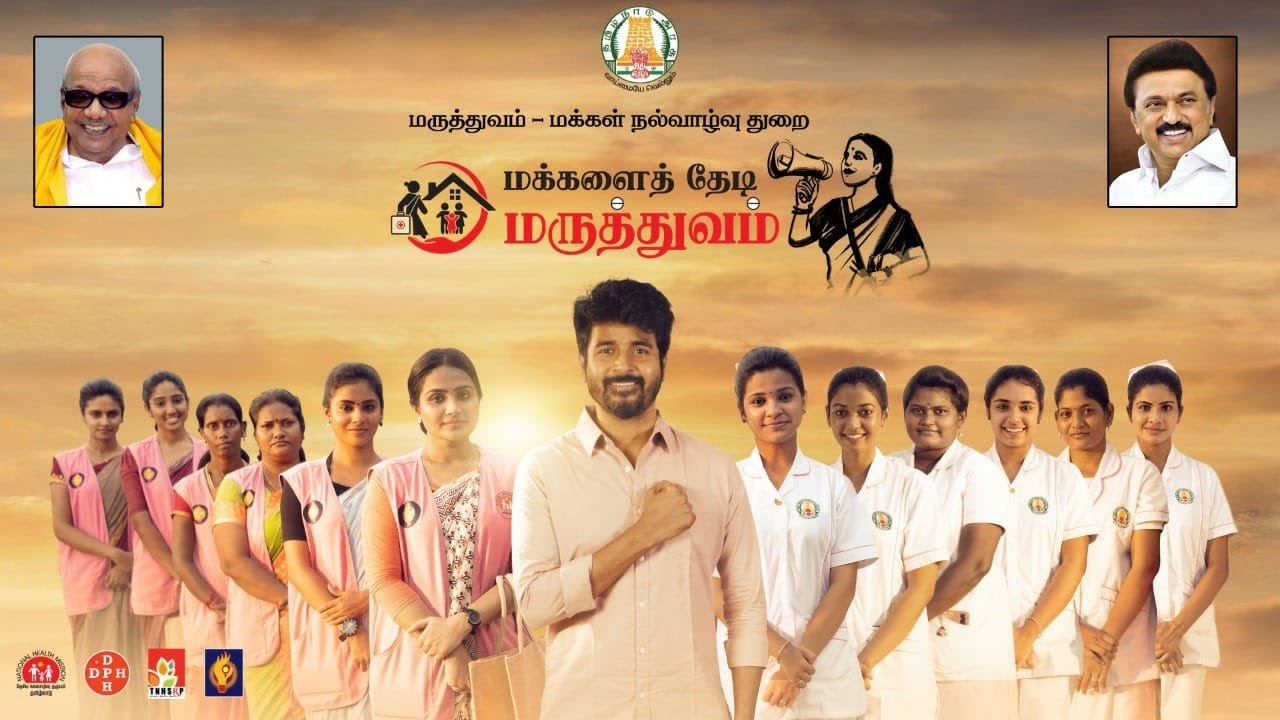 Features of Makkalai Thedi Maruthuvam Scheme
1. A mobile outreach vehicle to be hired with branding as per prescribed norms from National Health Mission – Tamil Nadu for the use of the Block level team consisting of Palliative Care Staff Nurse and Physiotherapist.
2. Mobility support for hiring a vehicle to transport drugs from PHC to HSC level from where the WHVS can take them in a branded bag for distribution to enrolled households
3. One time provision of a branded drug box for each patient enlisted, for the home delivery of Hypertension and Diabetes drugs.

Components of Makkalai Thedi Maruthuvam Scheme
The following are the components of the CAPD services that shall be provided under the MTM scheme:
** Supply of the CAPD Bags by the Palliative Care Staff Nurse who is part of the Mobile Outreach Team.
** The Palliative Nurse shall educate the beneficiary, monitor their self-care, and also examine the patient for any signs of infections like peritonitis and may refer them to Secondary / Tertiary institutions for further evaluation and management as and when needed.
** Under this scheme it will be ensured that the Home-Based outreach services may be provided by the field team irrespective of the beneficiary's coverage under the CMCHIS.
** The Mission Director in coordination with the State Nodal Officer – Renal Health, and State Nodal Officer Peritoneal Dialysis (CAPD) shall develop the guidelines for rolling out the program under this scheme.
** At State level, the Nodal officer for the CAPD component of the scheme will be the State Nodal Officer – CAPD.
** The Nodal officer at District Level would be an identified Nephrologist or a Physician and the District Project Officer, Chief Minister's Comprehensive Health Insurance Scheme is in charge of the logistics part of the program
Download Guidelines Here : https://www.statusin.in/uploads/pdf2023/62181-Guide.pdf