foscos.fssai.gov.in Modification of License/Registration : Food Safety Compliance System
Organisation : FSSAI Food Safety Compliance System Licensing & Registration
Facility Name : Modification of License/Registration
Applicable State/UT : All India
Website : https://foscos.fssai.gov.in/public/
Want to ask a question / comment on this post?

Go to bottom of this page.
How to apply for Modification Of License/Registration FSSAI?
Step 1: Open a web browser and search for https://foscos.fssai.gov.in/ Click on the green box "Modification of License and Registration Fee: Rs.1000 for License Rs.100 for Registration"
 Related / Similar Facility :  FSSAI Apply for Renewal of License/Registration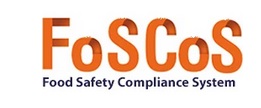 Step 2: Log in with Application Ref No./license No./registration certificate No. to modify and proceed with the modification process
Step 3: After Login with Application Ref No./license No./registration No. Click on the modification button in the side menu and click on apply for modification in lic/reg.
NOTE:- Select the details which you want to change. There are twotypes of modification as explained below:This requires complete revision , kindly see screenshot below for current version of modification.
Scenario 1:
If you select any (or all) of the top three category or top three along with any of the last two categories then it is called normalmodification and everything will be modifiable in application.
For instance, if user selects any one of the options like Company Name, Registered office address details or kind of business/product/quantity details and selects any one or both the last two options then all the sections will be modifiable by user. Look into the figures below for reference:
Scenario 2:
If any of the last two categories is selected or both are selected then it is called Non–form C Modification and only those fields will be modifiable which are not printed on license and rest all other details will be modifiable. For instance, selecting Contact Details or Supporting Documents or both. Look into figures below for reference:
Step 4: Proceed with Form B modification, fill and modify details which require changes. On "Required Documents" page, upload all documents again in both scenarios, fill in the purpose of modification, tick check boxfor accepting declaration and click on "Save & Next" to proceed.
Step 5: A green pop up will appear on top right corner of page to confirm that the modification is successfully submitted and the concerned officer willtake further course of action to generate license.
FAQ on Modification Of License/Registration
Frequently Asked Questions (FAQ) on FSSAI Apply For Modification Of License/Registration
What is the fee for modification of license?
Ans:
If there is any change that alters the information contained in the license certificate (Form C), Food Business Operator shall apply for modification of license with a fee of Rs. 1000 plus the differential fee, equal to the difference in annual license fee, in case of upgradation.
No fee is required for modification of non-form C details such as Change in Form IX Nominee (person responsible for complying conditions of license) or any supporting documents.
Repetition of IEC Code of Importer allowed?
Ans: An importer cannot submit another application with the same IEC unless he deletes the application (complete or incomplete) or surrenders the license where this particular IEC has been used.

I have closed down my food business. How to surrender the FSSAI License/Registration?
Ans: You need to apply online for surrendering the License or Registration by login into the Food Safety Compliance System (FoSCoS) account from which the license/registration application was filed. After approval of the concerned authority, it will be considered surrendered.

How to transfer the License from one owner to another in case of the death of the owner?
Ans: License can be transferred in case of the death of the owner. Transfer applications can be made online. For transfer of License, Death Certificate and Proof of Legal Heir is required.

How and where to appeal against the order of Licensing/Registering Authority?
Ans: Under Section 32 (4) and 32(5) of FSS Act, 2006, any person who is aggrieved by the decision of Licensing/Registering Authority, may appeal to the Commissioner of Food Safety whose decision thereon shall be final.
The period within which such an appeal may be brought shall be fifteen days from the date on which notice of the decision was served through any of the available modes. In case of an appeal against an improvement notice, the period shall be 15 days or the period specified in the improvement notice, whichever expires earlier.

At which points, an inspection of my food business will be conducted?
Ans: Inspections are conducted on the points of Sanitary and Hygienic Requirements as mentioned in Schedule 4 of FSS (Licensing and Registration of Food Businesses) Regulations, 2011. Kind of Businesswise standardized inspection checklists used by inspectors are based on Schedule 4 requirements only

What actions do I need to take on receiving an improvement notice?
Ans: On receipt of an improvement notice, you need to act upon the suggestions given for improvement by the concerned authority. A minimum of 14 days shall be granted by the concerned authority for submission of the compliance report.
If you are aggrieved by the improvement notice or any decision of the concerned authority, you may appeal under Section 32 of the Food Safety and Standards Act, 2006 to the Commissioner of Food Safety whose decision thereon, shall be final.

My License/Registration has been suspended. How suspension can be revoked?
Ans: In the improvement notice issued to the food business operator (FBO) for suspension, the ground for suspension is given. FBO is required to take remedial action as directed in the improvement notice and inform Licensing Authority.
If satisfied with the steps taken by the FBO, Licensing Authority may revoke suspension with or without conducting the inspection. The FBO may also appeal against the Improvement Notice vide Section 32(4) of FSS Act, 2006.

Where an FBO can contact for FoSCoS technical assistance?
Ans: FBO can contact at toll-free help desk no 1800112100 or can mail his query to helpdesk-foscos@fssai.gov.in. Further, the homepage of Food Safety and Compliance System (FoSCoS) show "HOW TO APPLY" which provide step-by-step information for food business operator to apply for Central/ State License and Registration by themselves.
How will I know about the stages/status of my application?
Ans: An applicant is informed by SMS/Email alert at many stages of application processing. Moreover, the applicant can obtain the status by using the facility of "Track Application Status" on FoSCoS.
Additional Simplified Procedure
Here are the steps on how to apply for modification of FSSAI license/registration:
1. Go to the FSSAI website
2. Click on the "Login" tab.
3. Enter your login credentials.
4. Click on the "Modification" tab.
5. Click on "Apply for Modification in License/Registration".
6. Select the type of modification you want to apply for.
7. Fill out the application form.
8. Upload the required documents.
9. Pay the application fee.
10. Submit your application.
The following are the documents required for modification of FSSAI license/registration:
** Copy of the existing license/registration certificate
** Proof of the change that you are requesting (for example, if you are changing the address of your premises, you will need to provide a copy of the new address proof)
** Any other documents that may be required, as specified by the FSSAI
The application fee for modification of FSSAI license/registration is:
** Rs. 500 for a minor modification
** Rs. 1000 for a major modification
The processing time for modification of FSSAI license/registration is 15 days to 30 days.
If your application is approved, you will be issued a modified license/registration certificate.
Here are some of the important things to keep in mind when applying for modification of FSSAI license/registration:
** You can only apply for modification of your license/registration within the validity period of your existing license/registration.
** You must submit all the required documents with your application.
** You must pay the application fee.
** Your application will be rejected if you do not meet all the requirements.
If you have any questions about the modification process, you can contact the FSSAI helpline.