Kerala Integrated Revenue e-Payment System
Organisation : Kerala Revenue Department
Facility Name : Revenue ePayment
Applicable State/UT : Kerala
Website : https://www.revenue.kerala.gov.in/
Want to ask a question / comment on this post?

Go to bottom of this page.
What is Kerala Integrated Revenue e-Payment System?
An online payment system has been made operational since 2015 in online activated villages as an added feature of ReLIS enabling citizens to remit various taxes online from anywhere any time. Public can remit the amounts directly at village offices or through this system.
Related / Similar Facility :

Apply for Rent Fixation Certificate From Kerala PWD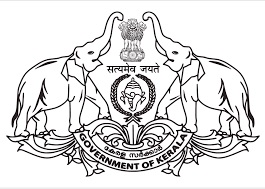 The amount collected will be transferred to state exchequer efficiently and accounts are managed digitally in all revenue offices. The application is also equipped for the collection of revenue recovery dues and also the distribution of welfare funds as and when the situation demands.
How To Login To Kerala Revenue ePayment?
To Login To Kerala Revenue ePayment, Follow the below steps
Step-1 : Go to the website of Kerala Revenue Department
Step-2 : Click on the link "Official Login" (Employees Only)
Step-3 : Then Click on "ePayment" Tab
Step-4 : Enter your Pen Number, Password and Captcha
Step-5 : Click on "Login" button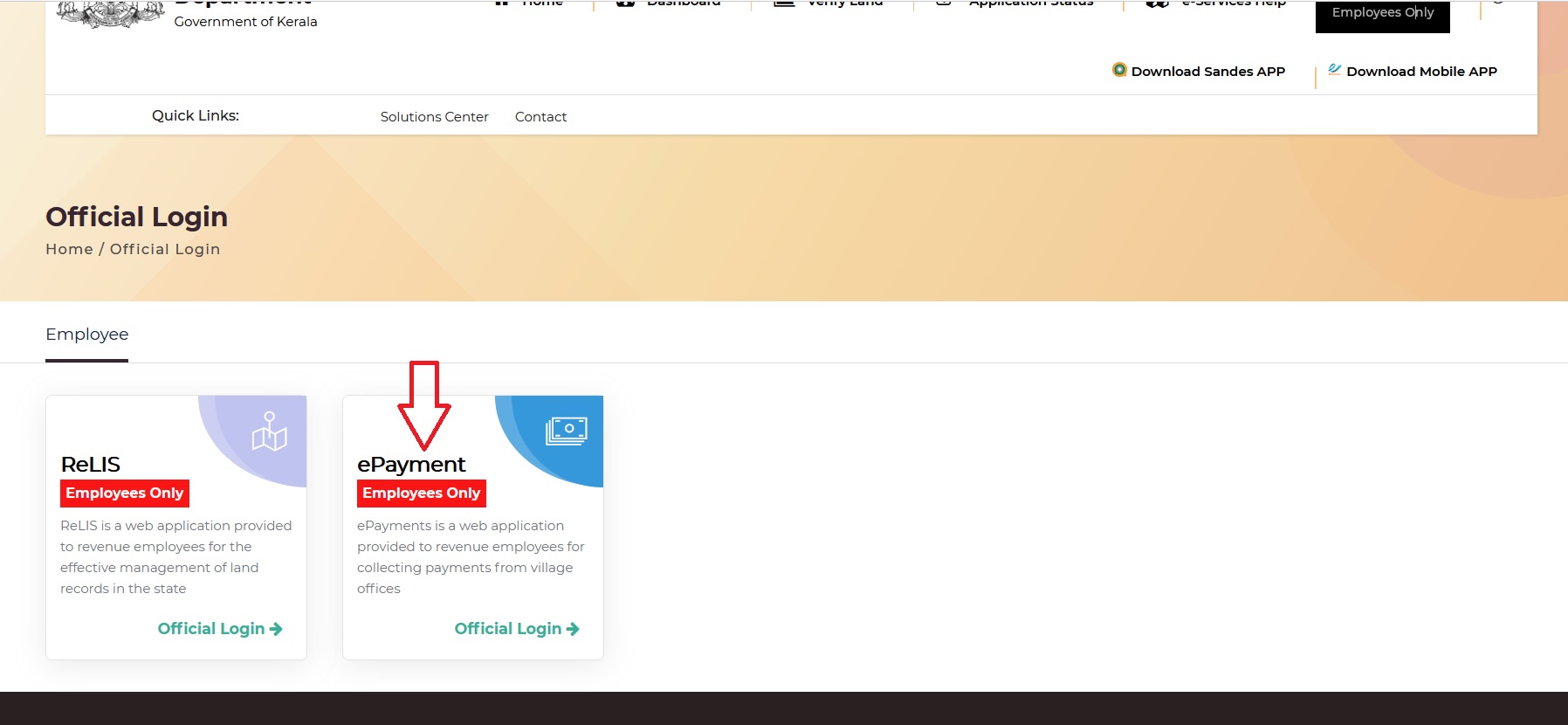 Kerala Revenue Remitting Taxes & Fees
Web Application for remitting taxes and fees for the services rendered by the Kerala Revenue department.
Tax/Fee can be remitted for the following:
** Basic Tax (with KAWWF Subscription)
** Pokkuvarav Fee (Transfer of Registry)
** Fee for Thandapper Copy
** Fee for Location Sketch
Mode of Payments
** Debit/Credit Card
** UPI
** Internet Banking
** Bharat QR
How To Pay Kerala Revenue Remitting Taxes & Fees?
To Pay Kerala Revenue Remitting Taxes & Fees, Follow the below steps
Steps:
** Login e-Services.
** Go to New Request and select Land Tax option.
** Fill all necessary details.
** Click the View and Add button and make sure the details are correct.
** Click to submit the request.
** Approval Message will be sent to the registered mobile after verification of the submissions.
** After receiving approval message, Log in and select My Request.
** Click the Pay Now button.
** You can download the receipt after paying the amount.
** To pay taxes in subsequent years, after signing in, select Transaction History menu, click the Pay Now button
Revenue eServices:
Land Revenue is a department having a great reach in the routine life of citizen – be it payment of statutory taxes and fees, getting certificates for various purposes, tackling emergencies and the like. Integrating all the services in a common platform is the need of the hour especially in the pandemic scenario where citizen are forced to confine in their households for longer periods.
Contact
State IT Cell-Revenue
Public Office Buildings,
Trivandrum, Kerala, India.
Phone : 8547610009
Email : stateitcell AT gmail.com